Action of the Month
UK: Save our Human Rights Act
The UK government have been threatening to gut the Human Rights Act for years. Whilst plans for the Rights Removal Bill have been put on ice - the Human Rights Act remains under threat. Take action now and save our Human Rights Act.
Please take part in this Amnesty Action.
International Women's Day
Remembering Aster Fissehatsion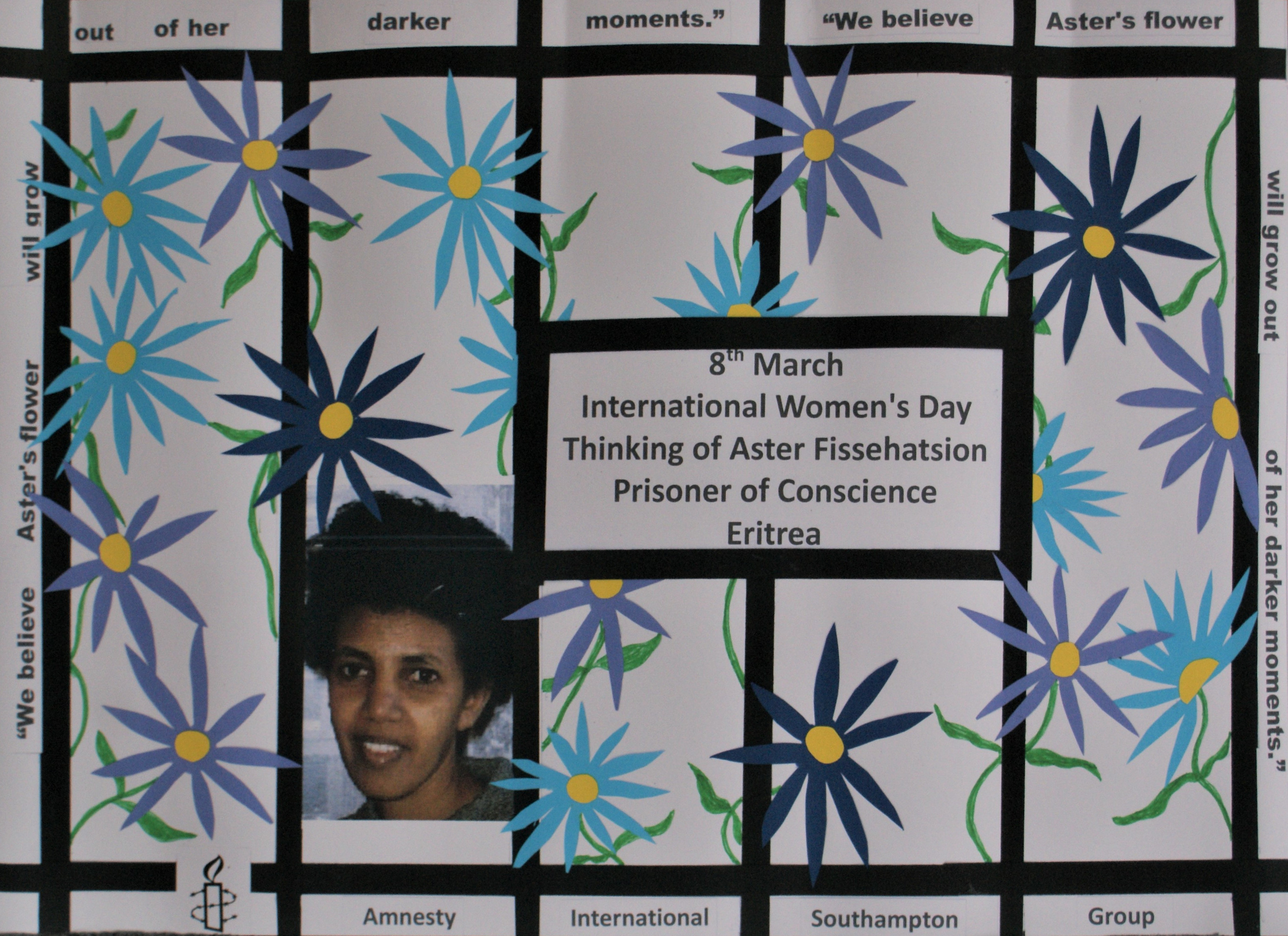 Politician Aster Fissehatsion was arrested in 2001 for signing an open letter to the President asking for democracy and a constitution. She had no trial and has not been heard of since. If still alive, she is one of thousands of detainees in Eritrea's network of prisons, at daily risk of torture and ill-treatment.


Next Group Meeting
The next group meeting is due to take place on Monday, 12th September 2022, at 7:30 pm online. The meetings are public and everybody is welcome: please come and join us.

Topic of the meeting: The Israeli Apartheid. Speaker: Tom Guha, Amnesty UK's Crisis and Campaign Manager

How to join the meeting: Please email for information on how to join the meeting.