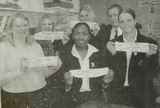 Group member Hannah Belben helps Ringwood school students join in with Amnesty's Greetings Card Campaign.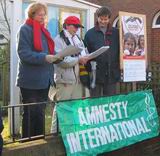 Reading the United Nations Declaration of Human Rights in Lymington on Human Rights Day.
Campaigning for better controls on sales of arms (often then used in the abuse of human rights).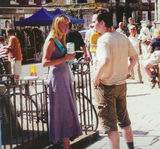 Fundraising in a street collection (or "flag day").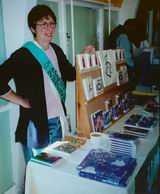 Selling cards etc at a charity stall.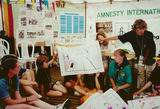 Helping people learn about human rights, this time at a scouts/guide camp.